First Hand Sanitizer Watch Ever!
One of the most common substitutes for good hand washing is using hand sanitizer. Hand sanitizer can be carried in small portable containers that can be used when hand washing is not an option. By simply rubbing one's hands with hand sanitizer, one can obtain the benefits of good hand washing without having to wash one's hands.
However, due to the size of the containers, the hand sanitizer containers can often be misplaced. This can be problematic as one might not always have a supply of hand sanitizer with them when one needs to use hand sanitizer. Therefore, there is a need for a device for dispersing hand sanitizer that can be conveniently carried on one's body.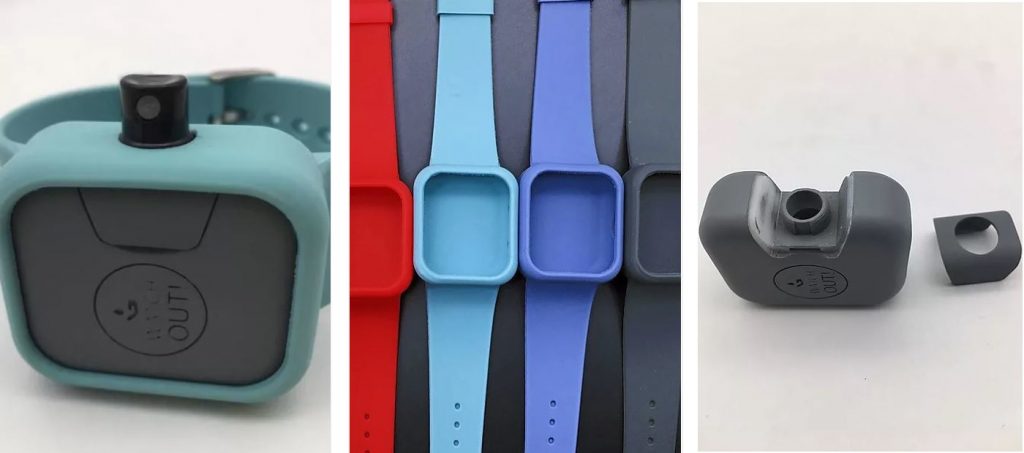 LiquidTech's WatchOUT is the first device ever for dispensing hand sanitizer that can be conveniently carried on one's body and resembles a wristwatch that can be worn on one's wrist. Wearing this product on one's body makes the product difficult to misplace. This ensures one will always have a supply of hand sanitizer nearby. Additionally, the present product can disperse hand sanitizer without having to be removed.
Parents, this product will ensure your child has hand sanitizer available with him/her all the time.  Have your child wear the watch and teach them the new norm of cleaning their hands.
Employers – if your employees are constantly working with clients, this is a great product to win back customer loyalty.
Businesses – create a promotional program to win back your customer by introducing them to WatchOUT.  Giving each customer a watch will send the message that you and your business is serious about their safety!